Here we have yet another popular legit essay services that many readers have been asking us to check out. CoolEssay.us is a great option for busy students who need quick help with their papers. Is it as good as it claims to be? We've decided to find out!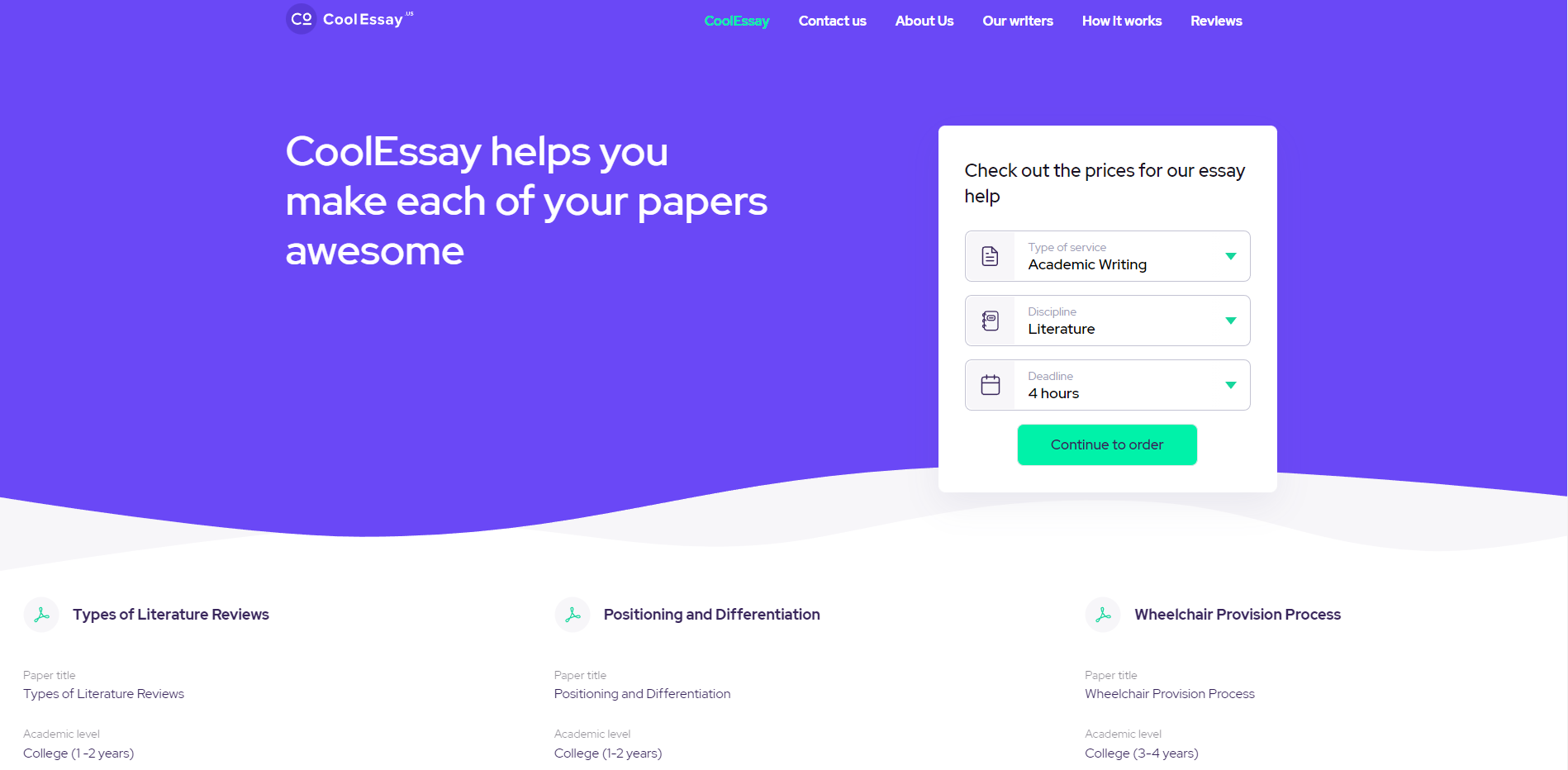 Our first impressions of CoolEssay
Before we delve deeper into the service itself, let's discuss the website. As soon as you visit it, you're met with a step-by-step instruction on how to order papers, which is nice. However, the design is slightly outdated, which makes large chunks of text difficult to read.
According to the information published on the home page, CoolEssay.us has delivered 469,441 papers so far, which is pretty impressive. We couldn't find any information about how long this company has been around, but nevertheless, this is a very high number.
The problem with the clunky layout remains the same on the pages of this website. We could have ignored it, but it is especially obvious in the order form, which is a little cluttered and confusing. It can become a problem for students who want to order writing help as quickly as possible. Other than that, the website is pretty neat.
Save money with CoolEssay promo code & coupon
When it comes to prices, CoolEssay.us is definitely in the affordable range, starting at $10 per page. As with most other writing services, the cost of your order will depend on your academic level, how many pages you require, and the deadline. The order form automatically shows you the final price as you fill it out, even if you proceed to checkout, which we found very convenient.
Naturally, papers with shorter deadlines cost a little more than those with longer ones. Therefore, if you want to save money while using this service, we recommend that you order all you need in advance. Still, there are a few issues. For instance, the longest deadline you can choose for a high-school single-page paper is 7 days, while students of all other academic levels can select 2 weeks. Seems like the people at CoolEssay don't want high-schoolers saving too much on their orders.
There are other ways for students to save money on papers, as CoolEssay.us provides a 7% discount to its clients. The problem is that it doesn't really advertise this offer or inform customers about it. Instead, they need to search for it themselves.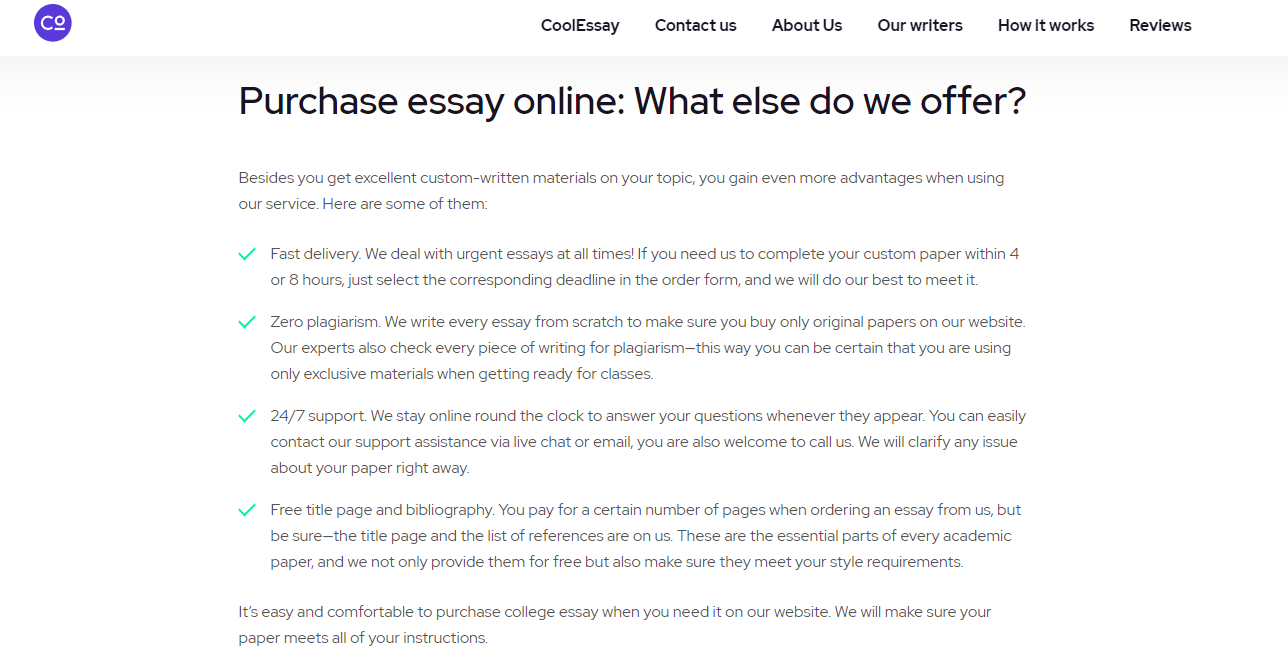 CoolEssay review: What about the service?
We've read hundreds of testimonials and even tested this website ourselves to see whether it's as good as the advertising says it is. Here's what we found.
The first thing our reviewers noticed is that CoolEssay.us has a pretty good rating on independent review sites. Overall, the customers are satisfied with timely delivery, but sometimes the quality of writing can be pretty hit-or-miss.
We also found testimonials of very few unhappy clients who complained about writers not following the instructions, poor research, and unhelpful customer support. To be fair, these negative testimonials were few and far between, so we're going to let CoolEssey.us give the benefit of the doubt.
As for the service itself, we can confirm that it provides a money-back guarantee that also covers plagiarism, so you can get a refund if there's any copied and pasted content in your paper. There's also a 10-day period during which you can ask for a revision.
After some thorough research, we decided to order some papers from CoolEssay.us, and we have to admit, the results were pretty decent. The writers met all of our requirements and stayed on point. The only problem we noticed was that the quality of sources was nowhere near perfect. Some of them were more than 10 years old when the assignment called for more up-to-date information. And just as the testimonials suggested, the research was not as thorough as we hoped it would be. Still, overall, we think the quality of writing was pretty good.
Another thing we should mention is customer support, which works 24/7. The operators were very nice and helped us resolve them very quickly.
What a cool essay looks like
Let us tell you a little more about the papers you can order from CoolEssay.us. The company uses a standard format for documents: 275 words per page, double-spaced. If you need a single-spaced paper, the word count per page will increase to 550. Needless to say, all the papers provided by CustomEssay.us are completely original. As far as we know, this company doesn't have any pre-written documents for sale.
If you're in the mood for something a little extra, then CoolEssay will offer you its extra services. For $5 you can get copies of samples written by the expert who will be assigned to work on your paper, and if you don't like them, you can easily ask the company to find you a different specialist.
Another useful feature is the editor's services, which add 30% to the price of your order. You can select it if you want your paper to be reviewed by another specialist before it is delivered. There's also a 1-page summary of your paper that costs $20 and a Turnitin report worth $14.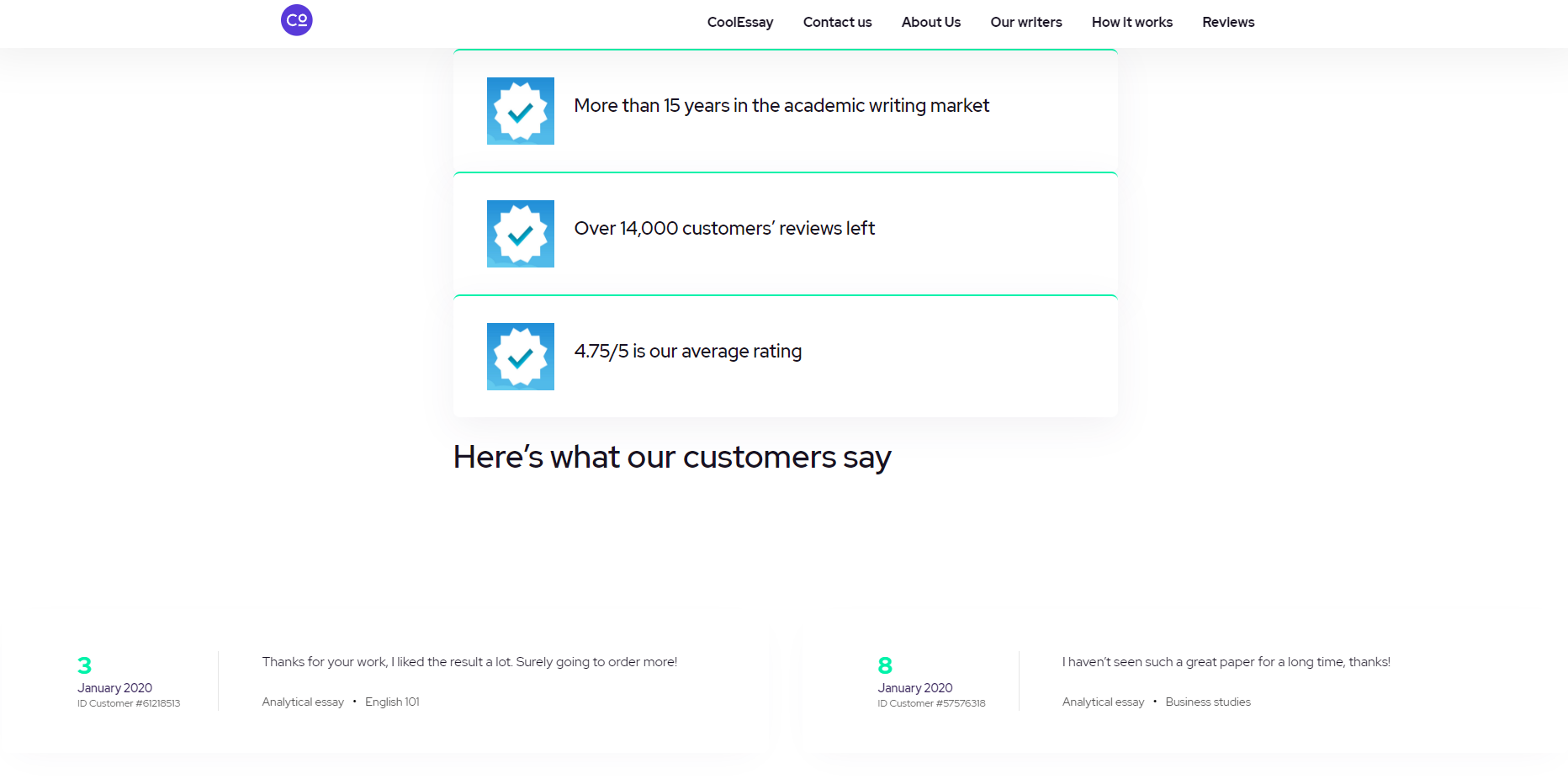 So, is it worth it?
Overall, we would say that CoolEssay.us is a very decent custom writing service that will definitely work for students who need help as soon as possible. It's legal and safe. All the necessary guarantees are provided, so you have nothing to worry about. As our final verdict, we give it 8.1 points out of 10.
Is CoolEssay trustable?
Yes, CoolEssay is a reliable service that has been on the market for many years. We can say with confidence that it won't rip you off. You'll get a decent paper with zero plagiarism, but there's a high chance the research behind it won't be as in-depth as you might hope.
Is CoolEssay legal?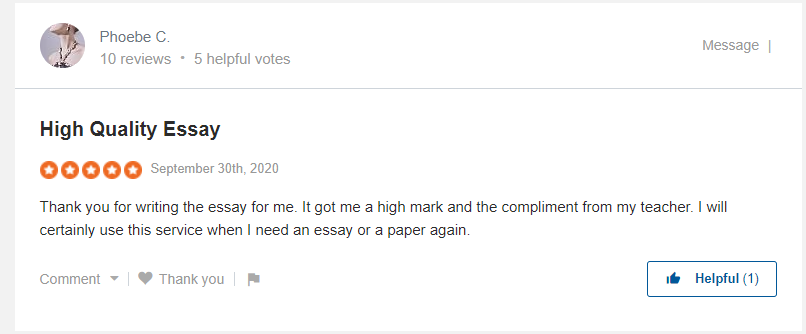 Yes, it is. After a thorough review, we have concluded that CoolEssay is indeed a legit and safe service. This company provides money-back and zero-plagiarism guarantees on all orders. You won't get in trouble for using this service as long you follow the directions and don't use it to cheat on exams (which in itself is forbidden). Therefore, feel free to order help with your writing and research!