With an average rating of 9.02 out of 10, Copycrafter is reliable for essays, research papers, and other academic assignments. If you need professional writers, it is here that you may find them. Such writers can cover a topic in detail. Maybe this is why the company's services are diverse.
A custom-written policy applies to all orders placed on the website. This means there are now pre-written texts. Other similar websites offer libraries of essays to choose from. Things are a bit different in this case. All assignments are only completed when an order is placed.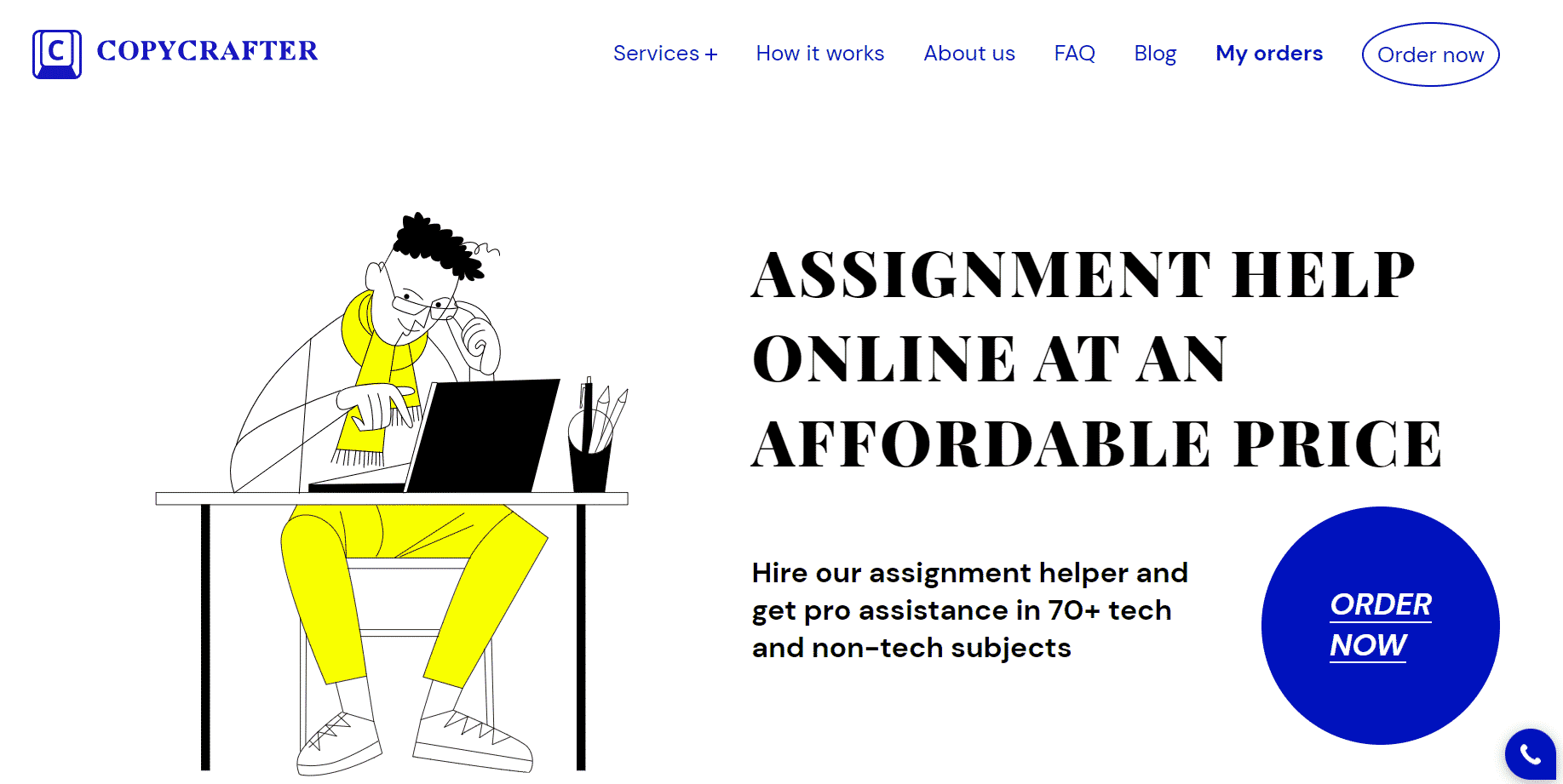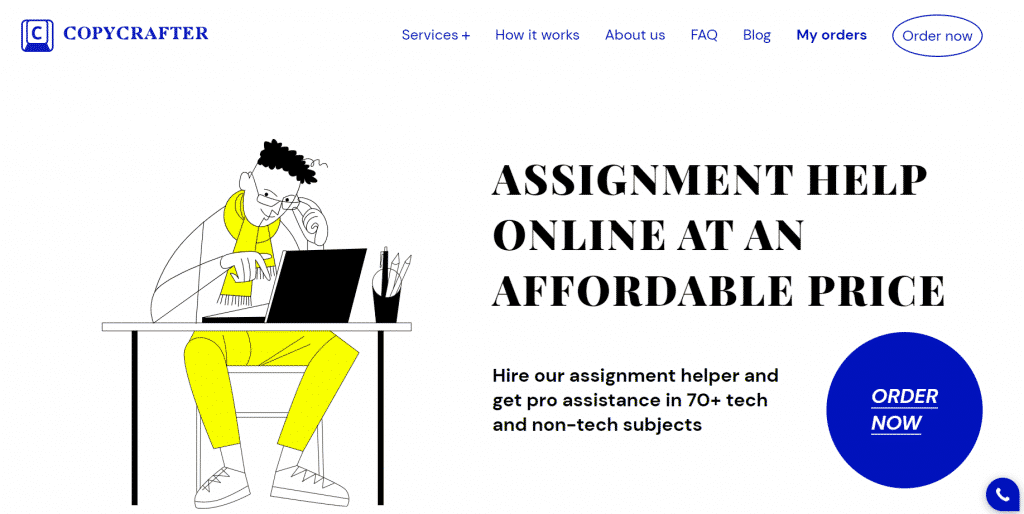 First impressions on usability
The website is one of the simplest and most efficient in the essay writing world. It has simple graphics that emphasize the content. Placing an order is easy as well. It's a step-by-step process. Those who're not already registered as customers of the website also need to go through the account setup process at their first order.
First, new customers fill in the order form. It is here that all instructions of the paper need to be added. The new customers' form is next. It requires users to add their name and e-mail address. In the third and final step of the process, Copycrafter requires a safe payment for the first order.
The process itself is simple and it's all based on forms. This approach is also seen in other areas of the website. For example, those who have custom orders and who need a quote can also fill in a form.
Payment methods are also important in a world where online safety is increasing. Accepted payment methods include VISA, American Express, Mastercard, and Discover. These payment methods are also used on the company's money-back guarantee. This policy depends on the state of the order. The more the writer has done with it, the less can be reimbursed in case a customer cancels an order.
Copycrafter.net behind the scenes – prices and customer support
You can count on a few levels of pricing, according to the academic standard of the paper or essay. One page delivered in 7 days at the high school level costs $15. The cost is $16 at the undergraduate level. At the graduate level, a written page costs $26 raising to $30 at a Ph.D. level. The scaling of these prices is self-explanatory as the rigors differ at the highest academic level.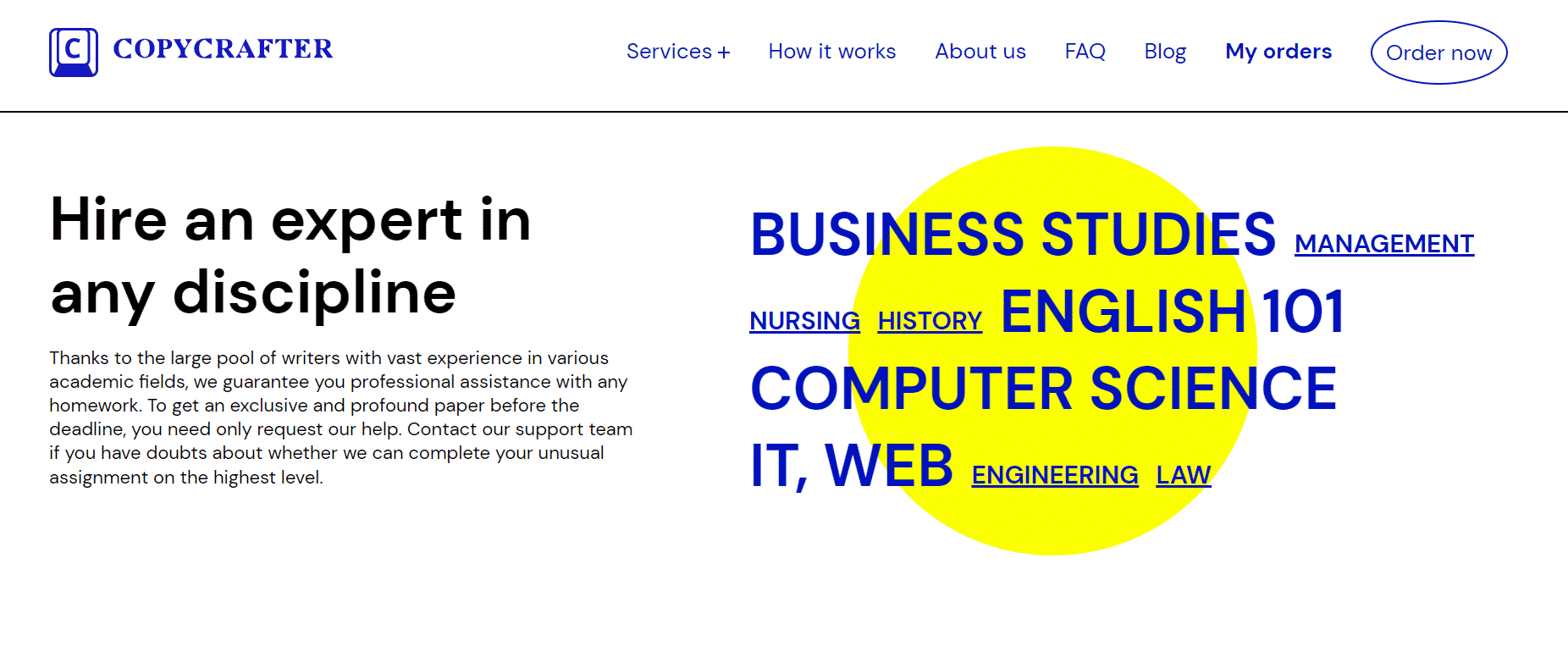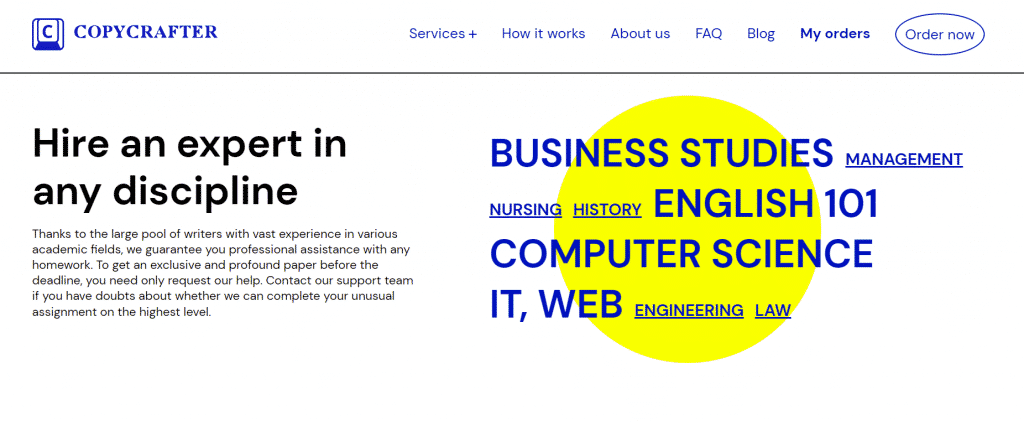 It's always reassuring to know good communication is in line when it comes to all types of questions. Some customers have none. They simply order a research paper with the right specifications and pay for their expected results. Others need to ask questions and in case something goes wrong, the company provides them the answers they seek.
At Copycrafter, live chat is implemented on the website. It works as expected with the quick response time. A toll-free number is also available for customers. E-mail communication is also supported for those who're not in a rush to get a few answers.
Copycrafter promotions – what you need to know
When it comes to special deals, the company adheres to quality over quantity. This is why customers get reliable results instead of being bombarded with discount popups on the website. Among them, the money-back guarantee is reassuring.
A plagiarism-free guarantee is also respected by the company's writers. This is crucial as it has been proven other "legitimate essay writing services" are not up to standard when it comes to original work. But most importantly, all orders on the website are confidential. Students can rest assured their name remains anonymous.
Testing out from the order to the final text
Putting these services to scrutiny is next. We've ordered a dissertation chapter to see how it turns out. The dissertation was about drinking water access in the developing world. It is a major topic of research and tech is the new norm in the space as it helps people get better access to water at a lower cost.
The chapter was longer than most similar essays as it was part of a dissertation. This is also why it needed to come with footnotes and a proper bibliography. Apart from the information, the formatting had to be right as the writer was informed no other edits would have been made to the final text before the presentation.
The results were encouraging. The text was original, free from spelling and grammar errors. Formatting was consistent on all pages and there were no errors to fix. During this process, the writer sent a few updates on the writing process. Someone who likes micromanaging things would have no problem based on this reliable communication process.
Is Copycrafter a scam?
Copycrafter is certainly not a scam. The interesting dissertation chapter test shows writers know their job and they're genuinely interested in the topic as well. Regardless of how good a writer is, without some interest in the subject, the text can never be rated as A+. The final text was ready for presentation without any edits.
Verdict
Using Copycrafter for term papers, research papers, college papers or other general homework is risk-free. The writers on the platform know how to write at each academic level and if properly selected, they also have a genuine interest in various topics and areas of study.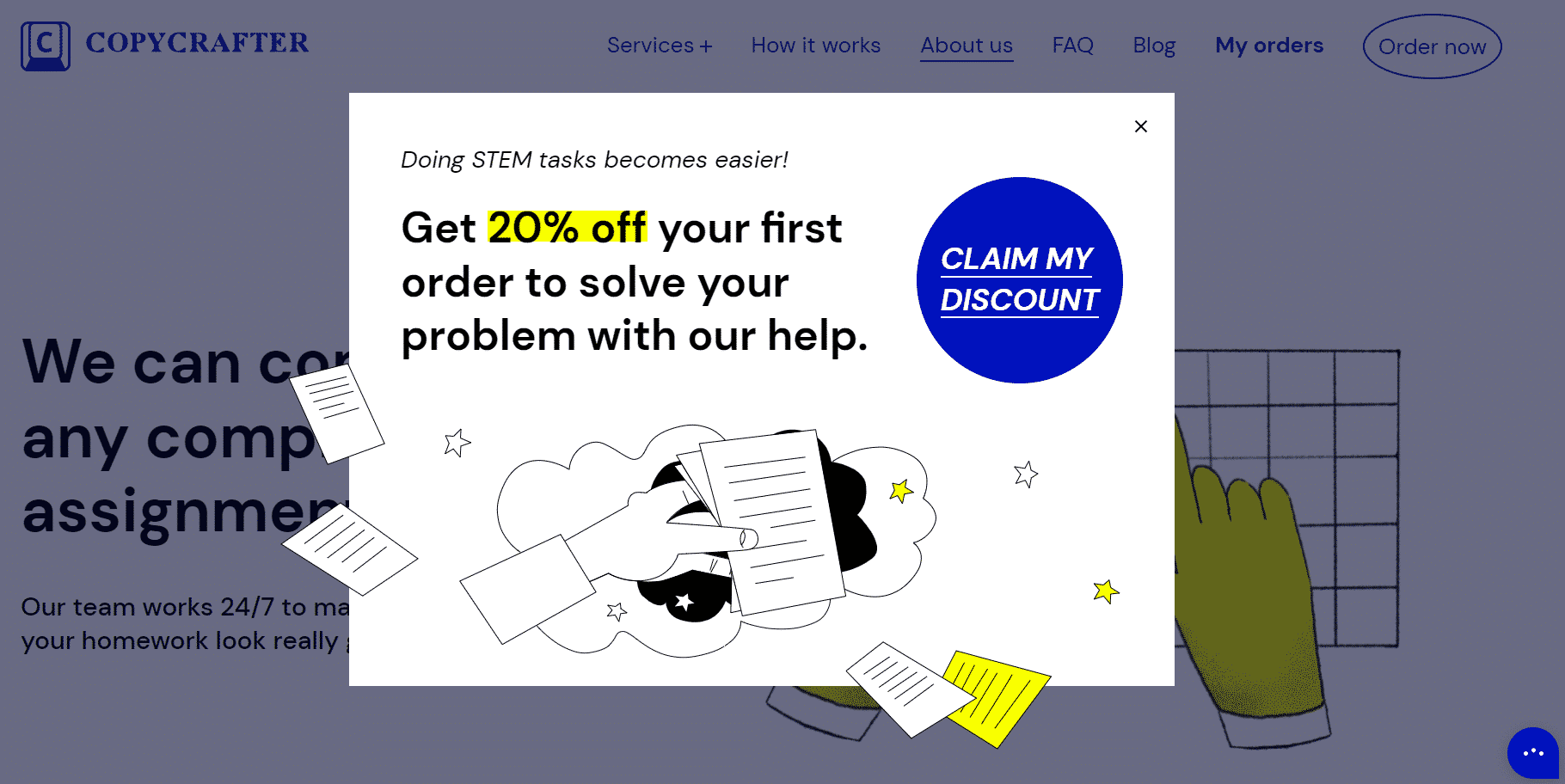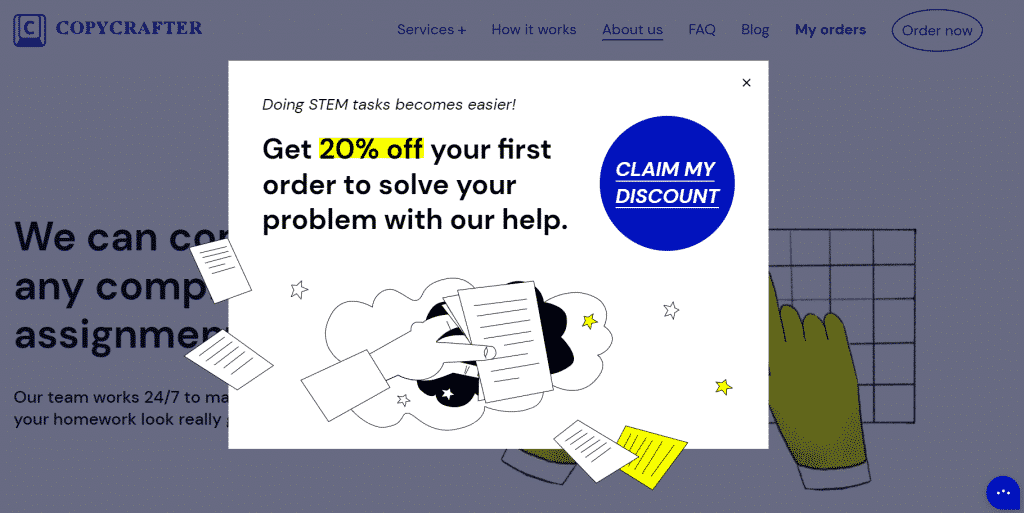 Delivery time is always respected. Unlike other similar services, there are no postponed deadlines to worry about. Still, most students would be wise to simply plan a bit better. It might not worth leaving all assignments to the last minute.
Returning customers feel at home on Copycrafter. Once they've placed their first order, they also have dedicated customer accounts. This is the main reason all other orders are even easier to place. The Cyprus-based company offers solid results and it's not even the most expensive essay writing service.